Real Estate CRM Software and Website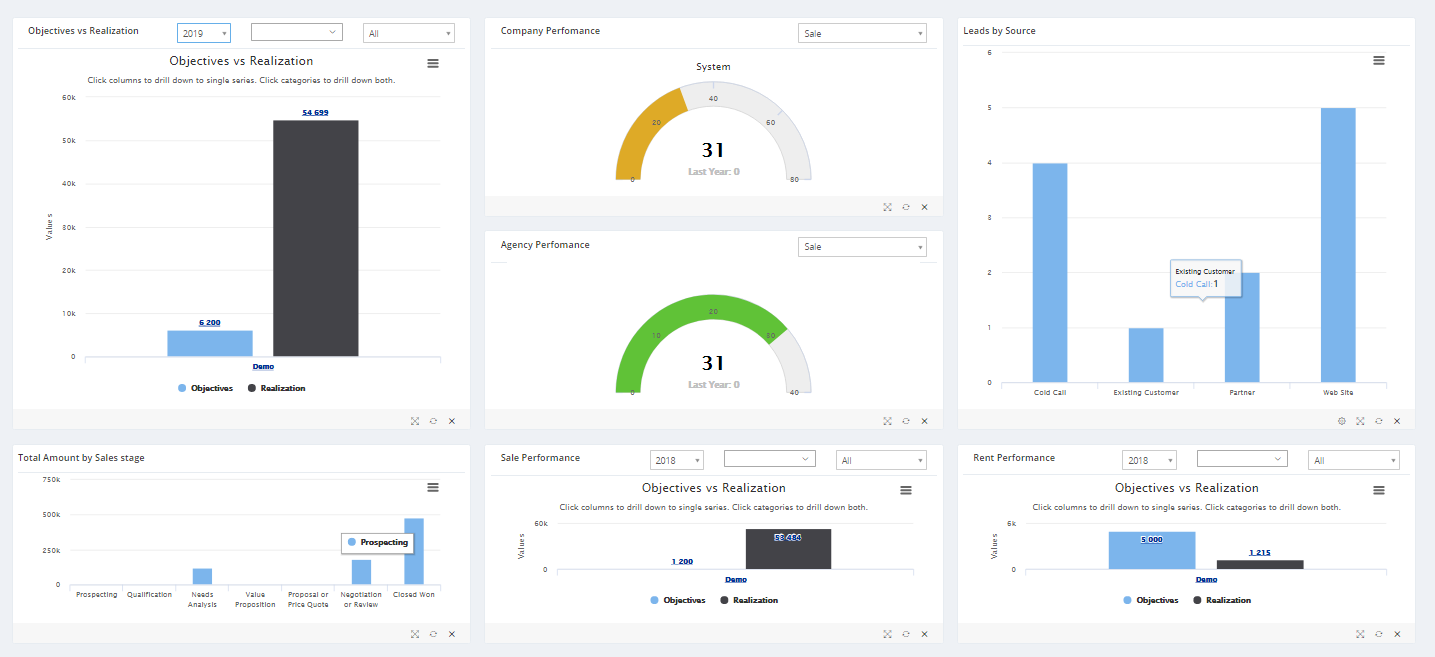 Discover important insights on your dashboard
There is nothing more important than visualizing data in a business. We have crafted these beautiful and insightful dashboards for you so you can view in real-time what is going on in your Real Estate agency. Our Dashboards are custom-tailored based on your needs and you can also have different dashboards for your agents or managers.
Have a system that works for you
Our CRM help you build your calendar based on the information that you enter. Your calendar will automatically be filled with important dates like contract expiring, follow ups, meetings, visits etc.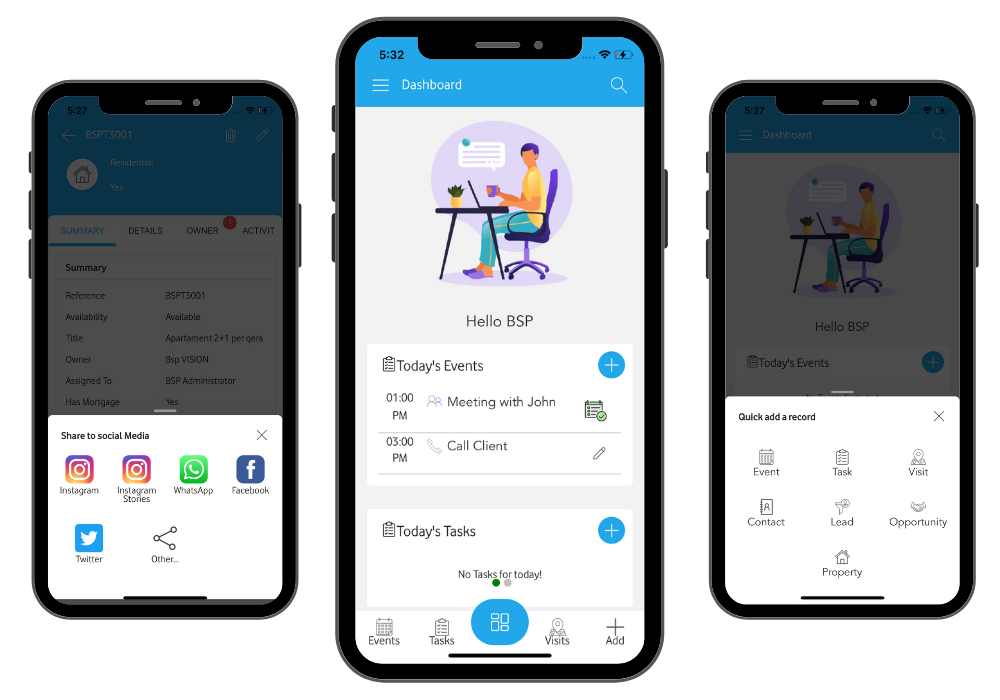 Manage your work on the go with our mobile applications for both Android and iOS. You can add properties, leads, opportunities and see your calendar directly form your mobile.
Connect clients, agents and technology together
We do not aim to replace real estate agents, we aim to provide tools than can make them excel. Our real estate CRM provides many tools that allow you to automate time-consuming tasks, get important insights for agency and help your business move forward.
1500+ professionals from 10+ countries trust our CRM to grow their business
Dear all, I am pleased to share with you my experience regarding the BSP CRM. The advantages of this program are professionality, promptness, and easy usage. I wish you to last and develop.
Just Brilliant!
Simple, very straight forward and fast! Always there for any help and assistance. Interface is super easy to use, fast and highly customizable.
Johann Vella, CEO & Founder Keyhomes Malta
This CRM is a must in the field of Real Estate because it offers opportunities for better management of the agencies that use it. Usage of the platform from agents is quite efficient and helps in the quality of services provided to clients.
A very easy to use software. The team is very friendly, professional and always there to help. If you want to level up your Real Estate Agency, you can do it anytime with BSP.
Valbona Tusha Founder, Albion Property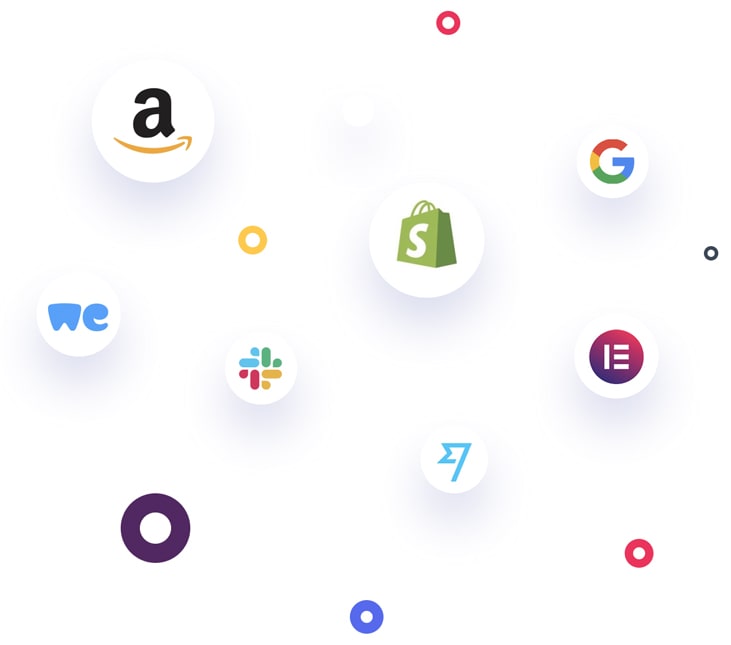 Easily integrate with your most important apps
You can integrate directly from CRM with different apps like Mailchimp, Google Calendar, Google Contacts, Facebook etc.

You can also choose to integrate with local portals in your country to automatically publish your properties there with a single button.

BSP CRM is also packed with APIs that allow you to integrate with any system you want.
14 days free trial !
No Credit Card Required